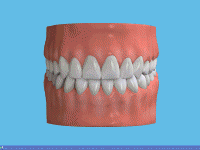 Sometimes if a tooth is very broken down or if it has had root canal it requires a crown to restore function and aesthetics.
If a patient is missing a tooth a resin bonded bridge may be an option to fill the gap. This is considered a relatively non invasive and cost effective way of restoring a single gap in a patients mouth.
Nowadays we rarely construct conventional bridges as they are considered very destructive of the adjacent teeth supporting the bridge and often an implant is considered a much better option. It is important that an implant is placed by a prosthodontist and we are happy to refer you to the appropriate specialist if this is deemed in your best interest.