Our Team
The clinic is directed by Miriam Curtin and has four consulting rooms operating six days per week. There are three Dentists, one Specialist Orthodontist, one dedicated Endodontist and three dental hygienists working at the clinic as well as nursing and reception staff.

The principal is Dr. Carmel Curtin and her associates are Dr. Emer O'Leary, Dr. Grainne Kiernan, Dr. Caroline O'Dwyer and Dr. Graham Deane .
Dr. Emer O'Leary is our in-house Specialist Orthodontist.
Our Dental Hygienists are Karen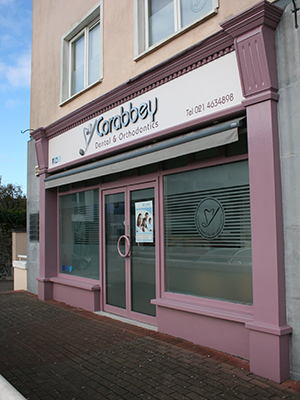 Hayes, Celine O'Flynn and Gillian Murphy who will help you with your smile. All our hygienists have qualified with a Diploma in Dental Hygiene from Cork University Dental Hospital CUDH. Louise Meehan is the current President of the Irish Dental Hygienists Association (IDHA).
Dorota Blawat is our resident Dental Technician
Miriam, Mary & Grace will organise your appointments and deal with any concerns/queries you may have.
Our dental nurses Monica, Carolyn, Grace, Corina and Kamila will look after you during your visit.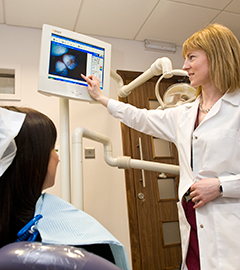 Corabbey Dental & Orthodontics, 1 Corabbey Court, Midleton, Co. Cork. Tel 021 4634898
Opening Hours: Dental : Mon-Fri 9.15am to 5pm | Alternate Saturdays 9am to 1pm
Hygienist : Mon & Tues mornings | Thurs late until 7pm | Fri 10am-5.30pm | Alternate Sats 9.30am-3pm
Orthodontist : Late Wed until 8pm