Caroline
Dr. Caroline O' Dwyer BDS NUI MFD RCSI

Caroline graduated with honours from Cork Dental University Hospital in 2012. During her time there she received many awards for her clinical and academic achievements, most notably the Orthodontic Society of Ireland Medal for her results in final year. Upon graduating, Caroline was then selected for General Professional Training with the Northern Ireland Medical and Dental Training Agency, working both in general practice and as a community dentist, providing dental care to a wide cohort of people including patients living with both physical and mental challenges.

Dr. O 'Dwyer has also worked as a Senior House officer in Maxillo-facial surgery in The Ulster Hospital, and as a Senior House officer in oral surgery in the Dublin Dental University Hosptial, in Trinity College Dublin.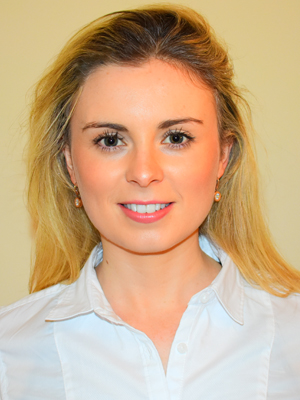 Here she gained ample experience in the diagnosis, management and treatment of oro-dental and maxillofacial trauma, oral surgery procedures, prosthodontic and restorative clinics.

Dr O'Dwyer is a member of the Irish Dental Association. She is committed to continual professional development and has attended many conferences and postgraduate courses including special care dentistry, aesthetic restorative dentistry, paediatric dentistry and dental sedation. Caroline is a very passionate and caring dentist, valuing above all the health, safety and well being of her patients. She completed post graduate training in Inhalation sedation to enable patients with severe anxiety to have dental treatment carried out at their ease and comfort.

Her aim is develop a strong and lasting partnership with her patients to achieve the best results.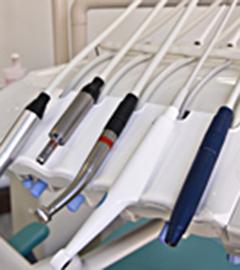 Corabbey Dental & Orthodontics, 1 Corabbey Court, Midleton, Co. Cork. Tel 021 4634898
Opening Hours: Dental : Mon-Fri 9.15am to 5pm | Alternate Saturdays 9am to 1pm
Hygienist : Mon & Tues mornings | Thurs late until 7pm | Fri 10am-5.30pm | Alternate Sats 9.30am-3pm
Orthodontist : Late Wed until 8pm