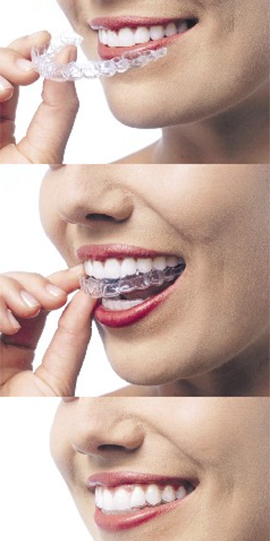 Dr O'Leary has undergone a course of training to undertake Invisalign™ Orthodontic treatment.
Aesthetics is important in all walks of life and with Invisalign™ the braces are as the name suggests pretty much invisible to the eye. Invisalign aligners are clear plastic braces which are worn like gum shields to gradually put gentle pressure on the teeth to move them into the desired position.
The advantage of this method of straightening teeth is their aesthetic appearance and the ability to remove them for cleaning. Treatment will require placement of a new clear tray every two weeks and review by the orthodontist for adjustments every 6 weeks.